NACUSO Marketplace Provider
Organization Name
: Mbanq CUSO
NACUSO Membership
: Standard
Description of Your Services
: With Mbanq's Credit-Union-as-a-Service model, we enable Credit Unions to deliver a true digital member journey. Mbanq CUSO is compliant with all regulations, and with our integrations to system providers, we deliver the entire spectrum for your Credit Union of the Future.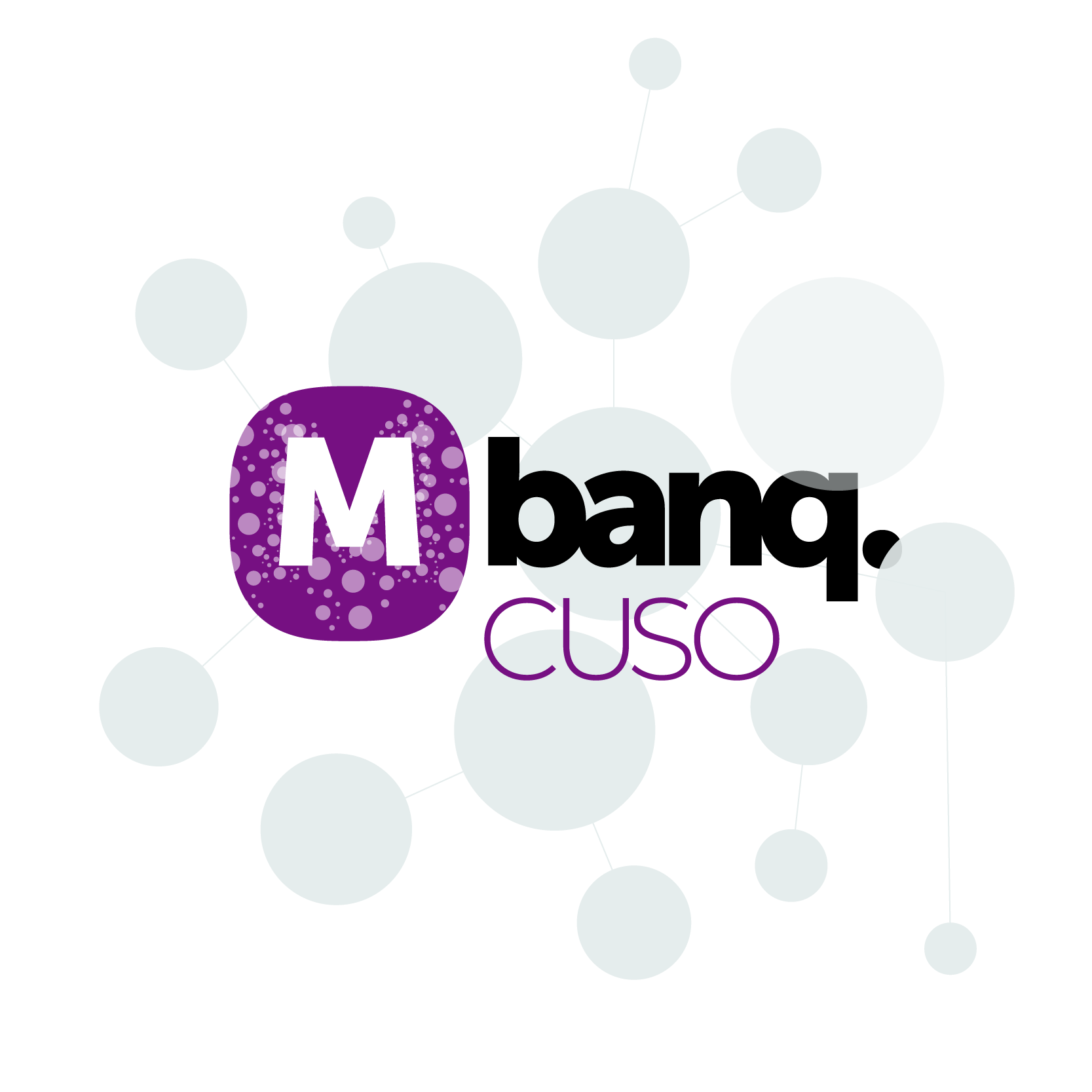 Services You Provide:
Consulting Services:
Regulatory Advocacy and Advice
Business Valuation
Field of Membership Issues
Mergers and Acquisitions
Governance and Operations Advice
Operational Services (Consulting)
Financial Services
Strategic Planning
Credit Card Lending:
Sourcing Credit Card Loans
Servicing Credit Card Loans
Software for Credit Card Lending
Consulting on Credit Card Lending
IT Services:
Proprietary Core IT Services
IT Support of Core Services from a Third Party
IT Support for Non-Core Software
Software Development
Home Banking
Artificial Intelligence/Bot Interface
Mobile Banking
IT Services Platform Design and Integration
Website Development
Cyber Security
Consulting for IT Services
Managing CUSO Investments:
In Fintech's Serving Credit Unions
In Credit Union Owned Real Estate
Operational Services:
Management, Training and Operational Support
Shared Branching
Record Retention Services
Payments:
Bill Payment
Debit Card Processing
Credit Card Processing
Payroll Processing
Stored Value Card Processing
Check Cashing
Payment Item Processing
Electronic Funds Transfer Services
Wire Transfer Services
Why should a credit union use your services?
: With our unique skill set and established relationships with NCUA, Mbanq facilitates all the steps in the procedure of registering and setting up the Credit Union. Mbanq is the underlying service provider for Credit Unions which aim to offer a wide range of products and services to members. In today's age, a tech solution is only as good as the ecosystem around it. That's why Mbanq integrates with trusted partners offering managed services.
Number of Credit Union Customers
: 5
Percentage of Users/Customers that are Credit Unions
: 100
Are there investment opportunities for credit unions?
: Yes
Describe Your Business Model:
Fee for services.
Cost containment through economies of scale.
Only serve owners.
Are you currently seeking additional users/customers?
: Yes
Do you offer discounts or other benefits for NACUSO Members?
: Yes