Board of Directors and Staff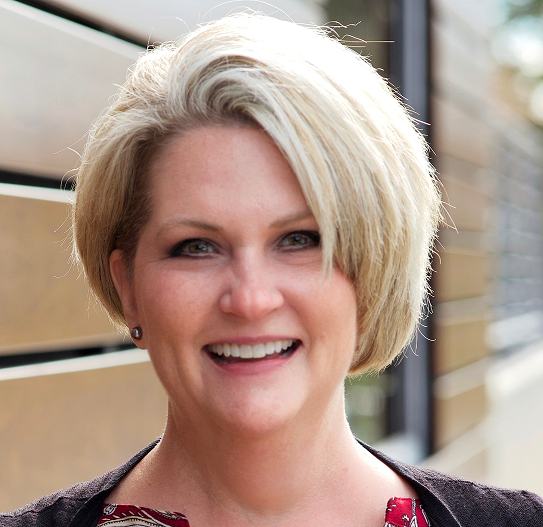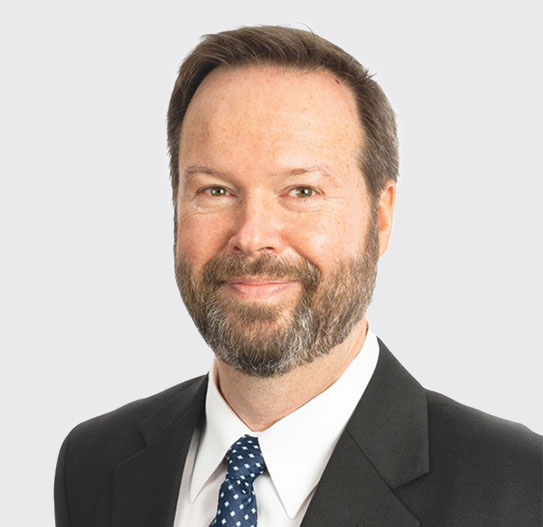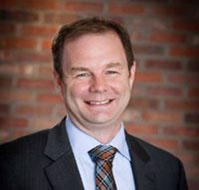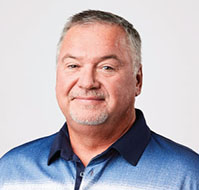 Guy A. Messick
NBS CEO
Guy was appointed as CEO of NACUSO Business Services in May of 2021. From 1987 to 2020, he served as General Counsel to NACUSO as well as liaison with the National Credit Union Administration. He was a founding partner of the law firm of Messick Lauer & Smith P.C. in Media, Pennsylvania. Guy provided strategic planning and legal services to credit unions and credit union service organizations nationwide. After retiring from the law firm on January 1, 2020, Guy continues to contribute to credit unions by serving on several CUSO Boards: AKUVO, Ministry Partners, and United Solutions Company. He is the author of "Credit Union Collaborations: Lessons Learned." Guy is honored to be named a CUSO Pioneer in America's Credit Union Museum in Manchester, New Hampshire.
NACUSO Business Services
6000 28th Street SE, Suite #300
Grand Rapids, MI 49546
Phone: (484) 645-7019
guy@nacuso.org
Mary Beth Spuck
NBS Board Chair
Mary Beth Spuck is the President/CEO of Resource One Credit Union. Prior to joining R1 in December, 2017, Mary Beth was the Chief Administrative Officer at TwinStar Credit Union where she oversaw Human Resources, Employee Development, Facilities, Operations, and Administration. In addition to being the CAO at TwinStar, Mary Beth was the CEO of The Paragon Consulting Group, a wholly owned CUSO. Mary Beth's expertise in leadership, sales, member service, collaboration, and CUSO operations was honed over three decades within the financial services industry. Prior to joining TwinStar, Mary Beth worked for PEMCO Insurance Company where she managed 45 agents and support staff. Mary Beth started her career in the financial industry with Inspirus Credit Union, formerly School Employees Credit Union of Washington. Ms. Spuck was elected to the board in 2020.
Resource One Credit Union
P.O. Box 660077
Dallas, TX 75266-0077
Phone: (214) 565-5396
marybeth.spuck@r1cu.org
---
Ronaldo Hardy
NBS Board Member & NACUSO President/CEO
Ronaldo Hardy was selected as NACUSO's President & CEO on August 1, 2023. Mr. Hardy is a dynamic powerhouse of an executive with the personal mission "to change the world by building the people who will change the world." He most recently led CU Strategic Planning's Diversity, Equity, Inclusion, Belonging, and Accessibility services, which include the full range of DEIBA assessments, training, and consulting. He has proven that an effective and comprehensive DEIBA strategy can improve innovation, staff retention, job satisfaction, and profitability. During his time as the purpose-driven, high-results CEO of Southwest Louisiana CU, Mr. Hardy led his credit union to CDFI certification and an FA award with CU Strategic Planning and developed an executive team capable of maintaining the phenomenal 1.22% ROA, 7% yield on average loans and more than 10% annual loan growth left in their hands. He is a highly sought-after speaker, having presented to CUNA Management School, CUES, and the NCUA's Inaugural Diversity Summit to name just a few, and has been published in the Credit Union Journal, CU Times, CU Insight, Credit Union Magazine and CU Today. Mr. Hardy holds a Bachelor of Business Administration and Master of Science in Human Resource Education with a concentration in Leadership Development. He is an alumnus of the Urban Leadership Development Institute and CUES CEO Institute at the Wharton School of Business. Mr. Hardy was elected to the NBS board in 2023.
NACUSO
6000 28th Street SE, Suite #300
Grand Rapids, MI 49546
Phone: (888) 462-2870
Ronaldo@nacuso.org
Seth Brickman
NBS Board Member
Seth Brickman is CEO of QCash Financial by Alloya. Mr. Brickman is an innovative leader with a successful track record of building software products customers love to use and transforming businesses through the use of data-based decision making and conversion rate optimization. Working for Companies such as Amazon, Microsoft, and Carnival Corporation, he has seen many successes and has consistently grown customer satisfaction/engagement, revenue and EBITA. As a veteran of the US Navy and MBA Adjunct Professor, he gets to regularly interact with future leaders and also grow his own knowledge base. Throughout his career, he has built a solid track record of creating user centric products solving a company's most complex issues. Whether it was a turnaround strategy for QCash Financial, engagement strategies (personalization and gamification) and execution for Alexa, apps for Microsoft's Fortune 50 customers, new platform solutions for Amazon, or PaaS products for Goldman Sachs, he has consistently grown company revenue, used data as a product and empowered teams to accomplish great things. Mr. Brickman was elected to the NBS board in 2022.
QCash Financial by Alloya
P.O. Box 1727
Olympia, WA 98507
Phone: (425) 949-6724
sbrickman@qcashfinancial.com
---
Ray Crouse
NBS Board Member
Ray Crouse is the President of Skyla Financial Solutions located in Pasadena, California. Ray was recruited to this credit union in 2015 due to his strength in collaboration and strong belief in the credit union system. He has quickly energized this credit union and built a plan to turn around its aging membership. Prior to arriving at Skyla, Ray operated his own consulting company, Unity Review which assisted many CUSOs, and Credit Unions with analyzing CUSO opportunities as well as specific investments in CUSOs. Ray was also previously President of Allegacy Business Solutions for Allegacy Federal Credit Union. Mr. Crouse has been a founding NBS Board member since 2021 and currently serves on the NACUSO board.
Skyla Financial Solutions
100 W. Walnut Street
Pasadena, CA 91124
Phone: (704) 375-0183 x4333
rcrouse@skylacu.com
Kirk Drake
NBS Board Treasurer
Kirk Drake is a lifelong entrepreneur, author, and founder of Credit Union 2.0. He is a credit union and technology enthusiast who built nine successful businesses, notably the Credit Union Service Organization (CUSO) Ongoing Operations, CU Wallet – a mobile wallet venture, Resistance Wine Company, and several additional fintech companies. Kirk specializes in building collaborative business models, launching new fintech companies, and helping entrepreneurs develop, launch, fund, and build their companies within the financial services industry. In 2016, Kirk harnessed his 25 years of industry experience to write Credit Union 2.0: A Guide to Helping Credit Unions Compete in the Digital Age. His second book – Financial – Artificial Intelligence for credit unions was published in November 2020. Kirk is a featured speaker with over 100 previous appearances at conferences, including The California Credit Union League, CU Leaders, PSCU Annual Conference, Cornerstone Credit Union League, and many more. He helps audiences understand the current state of credit unions, the imminent need to adapt into current digital technologies, and how to regain crucial market share in the banking industry. Mr. Drake has been a founding NBS board member since 2021.
CU 2.0
175 Pilot View Road
Ashland, OR 97520
Phone: (301) 461-3120
kdrake@cu-2.com
---
Jay Johnson
NBS Board Member
Jay Johnson is both a Partner/Chief Collaboration Officer with Callahan & Associates and President of Callahan Credit Union Financial Services, LP. He leads the company's research and analysis of key trends and issues driving credit union performance in the marketplace. Callahan is the premier source of credit union information and innovation, helping the industry to deliver superior value by providing performance benchmarking tools, strategic planning resources and cooperative partnership opportunities. Jay presents credit union performance trends and best practices in lending and deposit strategies, delivery channel management, and technology utilization to regional and national credit union conferences, as well as credit union strategic planning sessions. Mr. Johnson has been a founding NBS board member since 2021 and currently serves on the NACUSO board.
Callahan & Associates Inc.
1001 Connecticut Avenue, NW
Washington, DC 20036
Phone: (202) 223-3920 ext. 352
jjohnson@callahan.com
Becky Reed
NBS Board Vice Chair
Becky Reed is a co-founder of the Credit Union Service Organization, PureIT CUSO, which provides technology infrastructure support and professional services to credit unions. She is a credit union industry veteran and thought leader with more than two decades of leadership in credit unions and CUSOs. In her most recent role as the CEO of Lone Star Credit Union, Becky led the organization through a complete digital transformation starting with a technology foundational remediation in 2016 which allowed the credit union to achieve economies of scale through increased efficiency. Ms. Reed is also CEO and Founder of BRaaS. Renowned for her unique perspective as both a credit union executive and CUSO leader, her expertise and advice are sought after by those who seek to embrace innovation. Ms. Reed was elected to the Board in 2018.
PureIT CUSO/BRaaS
14555 N Dallas Pkwy Ste 100
Dallas, TX 75254
Phone: (817) 909-3174
Becky@BRaaSconsulting.com
---
Mark Zook
NBS Board Secretary
Mark is the President and CEO of Maps Credit Mark is the President of Maps Credit Union. Founded in Salem, Oregon in 1935, Maps serves 75,000 residents of the mid-Willamette Valley. Mark also serves as the President of Maps Service Agency, Inc., the holding company for the Credit Union's subsidiaries, including: CUW, Advanced Reporting, Evergreen Armored Transport and Maps Insurance Services. In that time, he led initiatives to form and/or acquire companies in the areas of technology, insurance, mortgage lending, business lending, registered investment advisory and employment screening. A long-time community and industry leader, Mark currently serves on the Board of the regional health system, Salem Health and on the Leadership Council for the Oregon Community Foundation. He is active on several credit union industry boards, including Trellance, Painted Hills, CU Benefits Alliance, and CU Equipment Finance and has served on the Boards of Ongoing Operations, NACUSO, The Northwest Credit Union Association (now the Go West Credit Union Association), and the World Ocean School. Mark has been a founding NBS board member since 2021.
Maps Credit Union
451 Division Street NE
Salem, Oregon 97301
Phone: (503) 375-0455
mzook@mapscu.com

Brian Lauer
NBS General Counsel
Brian G. Lauer is a partner with the law firm of Messick Lauer & Smith P.C. in Media, Pennsylvania where he concentrates his practice on assisting credit unions, primarily through CUSOs, in finding effective ways to work collaboratively with other credit unions and third party service providers to serve their members with non-traditional products and services. Brian also assists credit unions and CUSOs navigate the sea of regulations affecting nearly every aspect of their day to day operations. Upon the retirement of Guy Messick at the end of 2020, Brian became NACUSO's General Counsel in 2021. Brian will continue to serve as a liaison with the NCUA and other regulatory agencies for NACUSO. His law firm maintains a website at www.cusolaw.com. Mr. Lauer serves as the General Counsel for NBS since 2021 and has been with NACUSO since 2006 and currently serves as their General Counsel.
Messick Lauer & Smith P.C.
1055 E. Baltimore Pike #202
Media, PA 19063
Phone: (610) 891-9000
blauer@cusolaw.com
---
Bob Frizzle
NBS CFO
Bob Frizzle is the Chief Financial Officer of CU*Answers, Inc. CU*Answers, the data processing CUSO from MI, is currently owned by more than 140 credit unions nationwide. Mr. Frizzle has been serving in the credit union industry since 1989. In his position as CFO at CU*Answers, he has assisted in growing the CUSO from annual revenues of $6 million to $62 million projected in 2021. He has also assisted in the creation of several CUSOs including Xtend, CU Northwest, CU South, eDOC Innovations, Processing Alliance, Site 4, Neighborhood Mortgage Solutions, CU Student Choice, and several others. Mr. Frizzle also serves as the CFO for the following CUSOs and Associations: Xtend, Inc., eDOC Innovations, Inc., CU Student Choice, LLC, NACUSO and NACUSO Business Services. He also sits on the Board of Directors for eDOC Innovations, Inc. Mr. Frizzle is the CFO for NBS and has also served as the CFO for NACUSO since 2005 to current.
CU*Answers
6000 28th Street SE, Suite #100
Grand Rapids, MI 49546
Phone: (616) 285-5711
bfrizzle@cuanswers.com