CU Capital Management, LLC Sale/Leaseback Network
NBS' first Promotion Partner, CU Capital Management, LLC ("CUCM"), has developed three opportunities in its Sale/Leaseback Network.
The Network will be managed by CUCM, which is a CUSO. The CEO is Mitchell Amsler. CUCM is paid an acquisition fee upon the purchase of the real estate and a profit sharing fee on the income stream. CUCM does not receive any profit sharing fee unless the investing credit unions receive a minimum of a 5% annual return on their investment.
NBS choose the CUCM Sale/Leaseback Network as a Promotion Partner because of its innovative way of using CUSOs and the collaborative business model to create significant opportunities for credit unions.
For more information contact Mitchell Amsler and visit the CUCM Website.
Mitchell Amsler
CU Capital Management
310.503.8450
mitchell@cucapitalmanagement.com
​www.cucapitalmanagement.com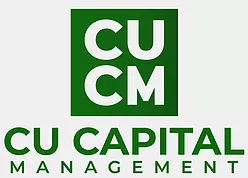 Capital Acquisition Opportunity.
 The first is the ability of a credit union to sell its appreciated operational real estate (headquarters, operations center and branch network) and leaseback the real estate.   The new accounting rules enable the credit union to book all the capital gain in the first year.   There is an immediate capital bump.  Cash is available for improving member services.  The operations of the credit union are not interrupted.  The buyers and lessors of the real property are CUSOs ("Lessor CUSOs").  Each Lessor CUSO will own and lease the real estate from one credit union seller/lessee.  A Lessor CUSO is owned by an Investor CUSO as described below.
Investment Opportunity
The second opportunity is for credit unions to invest directly in CUSOs ("Investor CUSOs").  The Investor CUSOs will, in turn,  invest in a number of Lessor CUSOs so that the risk for the Investor CUSOs is diversified among multiple credit union leased properties.   The expected returns are very attractive compared to other permitted investment opportunities available to credit unions.  The Investor CUSOs will be managed by representatives from the investing credit unions.
Lending Opportunity
The third opportunity is for credit unions to lend to the Lessor CUSOs. The Lessor CUSOs will buy real estate using both equity from an Investor CUSO and loans from credit unions. It is expected that there will be a lead credit union making a loan with loan participation interests sold to other credit unions. While there is a desire to use only credit union equity and loans, outside investors and lenders may have to be used if the resources from credit unions are not sufficient to timely meet the purchase demand.